Why Gozo?
Steeped in history and soaked in sunshine, the small island of Gozo packs a punch as a wonderful place to buy or rent a property, with many benefits for you and your family. Get in touch with us at Gozo Prime today for more information.

Gozo has a population of approximately 30,000 and is roughly a third the size of Malta but much more rural and tranquil. Though separated from the mainland by a 5km stretch of sea, Gozo is distinctly different from Malta.

Gozo and its inhabitants have their own distinct character and identity, with noticeably different lifestyles, accents and dialect.
Gozitans are known for their friendliness and warm welcome, going out of their way to help a visitor find their destination. Gozo is particularly popular with British expats looking to move to the sunshine as everyone speaks English and driving is on the left.

The real beauty of Gozo, apart from its stunning seascape and interior, lies in the villages. In areas of Gharb, Ghasri, Nadur, Qala, Xaghra and San Lawrenz it seems as if time really stood still.

If you're looking for a new place to move but want something greener and calmer than Malta, why not consider the relaxing island of Gozo?
The weather in Gozo is one of the major reasons why people flock to the island throughout the year, with its warm summers, mild winters and 3,000+ hours of sunshine.

Long dry summer and short mild winters make it an ideal place to live, especially if you want to spend most of your days outside.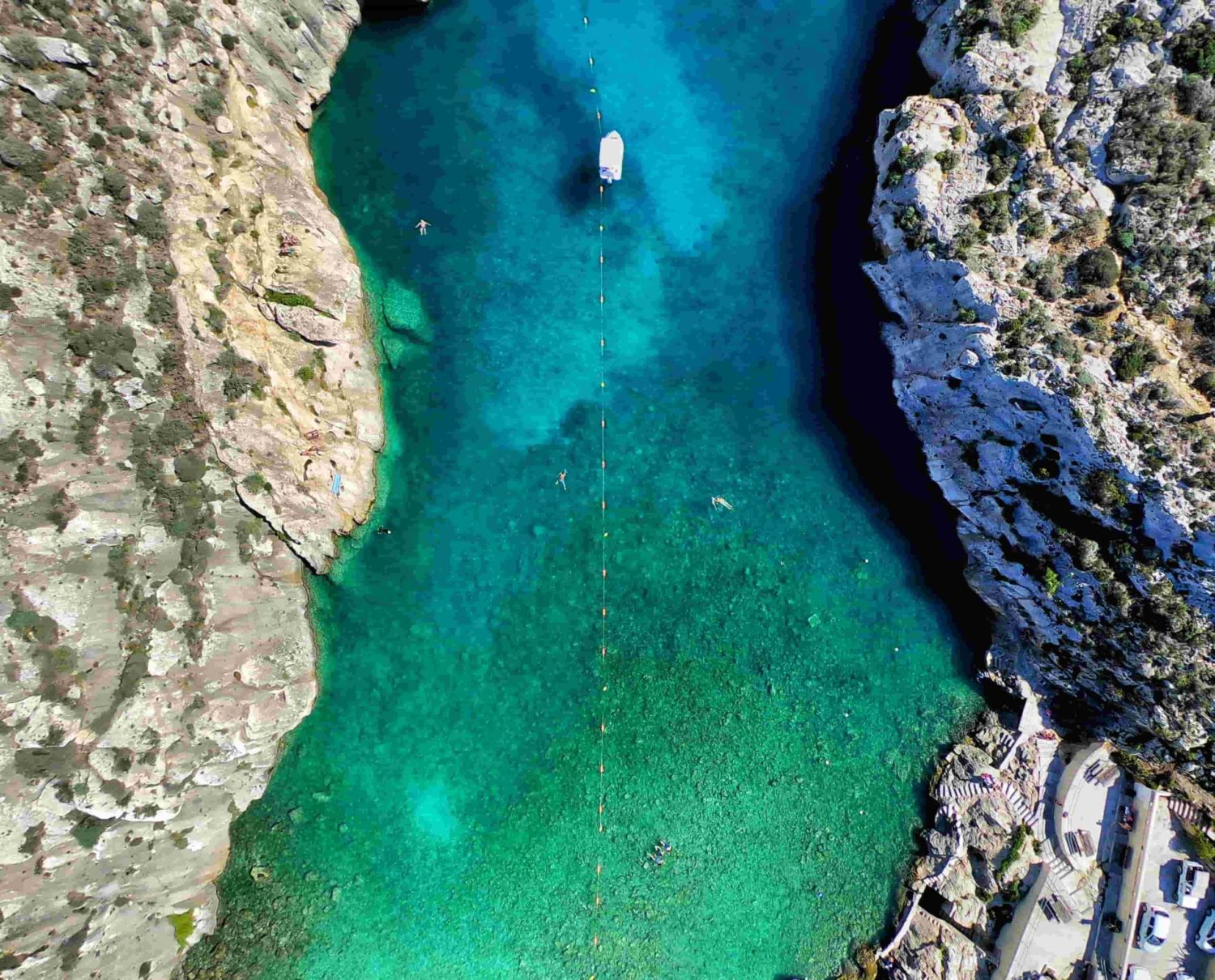 Gozo is considered a strategic hub with excellent accessibility to various European and international airports, making traveling a comfortable and stress-free part of your life.

The country's national airline, Air Malta, offers flights to and from major airports in Europe, and the Middle East. There are also regularly scheduled flights from other international airlines coming to and from the island country.

Aside from air travel, there are regular ferries going to Gozo. Whether it's by air or water, it's definitely convenient to travel here any time of the day.

While it's true that Gozo is one of the most visited places in Malta, it still managed to keep its reputation of being tranquil and laid-back. In fact, the whole island is relatively peaceful and quiet compared to other areas in Malta. From its picturesque scenery and pristine coastline to untouched county trails, it's definitely the place if you want to relax in a rural setting.

In Gozo, you don't have to worry about being stuck in traffic. Roads are less busy throughout the day with just a few vehicles driving around. Buildings here are way less dense as well, making the island's heritage sites stand out even more.

The pace of life in Gozo is genuinely remarkable. Every single day spent here will definitely make you appreciate the simple things in life that most of us tend to ignore amid the hectic life in the city.

Locals in Gozo, also known as Gozitans, are generally courteous and friendly to everyone, especially tourists. They are very approachable and always willing to help in any way they can. While it's true that Gozitans and the rest of the Maltese people speak the same language and practice the same culture, locals of this small island are more diverse and international than others.

Tourists visiting Gozo will find it convenient that these friendly locals are bilingual. Some can even speak three or more languages, which is an advantage when it comes to communication. Aside from their native language, Gozitans can speak English, French, and Italian.

The people of Gozo are also described as more down to earth than others. Perhaps the small size of the island played a huge role in making them friendly to everyone. Gozitans also tend to appreciate the simplicity of life as evident in their modest way of living and appreciation of their culture.

Aside from its unique beauty, Gozo is also popular for its delectable cuisines. Tourists and locals alike get to enjoy a wide range of mouthwatering traditional dishes with ingredients sourced from local farms. There are also fusion dishes that showcase the perfect mixture of Maltese flavors and other foreign influences.
Gozo enjoys favorable fiscal benefits. In fact, the tax system in the island is attractive for many individuals. Maltese citizens, in particular, are subject to personal income taxes based on their worldwide income, with rates ranging from 0% to 35%.

However, non-Maltese individuals who are seeking permanent residency are entitled to get a beneficial tax treatment. By becoming a legal inhabitant of the country, they can benefit from the remittance-based tax system.

There are two types of income tax for expats living in Malta. If you are an expat who lives and works in the country, then you will be subjected to a personal income tax.

However, if your source of income is remitted from another country, then you are not subjected to income tax, if not submitted to Malta.

Additionally, inheritance tax, gift tax, and wealth tax do not exist in Malta, making it even more attractive to many expats.*


*Kindly note, that this information should not be regarded as formal legal or accounting advice in any shape or form. For detailed advice, contact your lawyer or accountant.

Simply a great choice
Gozo is a great place to get a property, with many benefits for you and your family. Get in touch today to find out which property would best meet your needs.
SPEAK TO OUR AGENTS
Property for sale across Gozo