March 17, 2022
Moving to Gozo: Cost, Relocation Tips, Lifestyle and More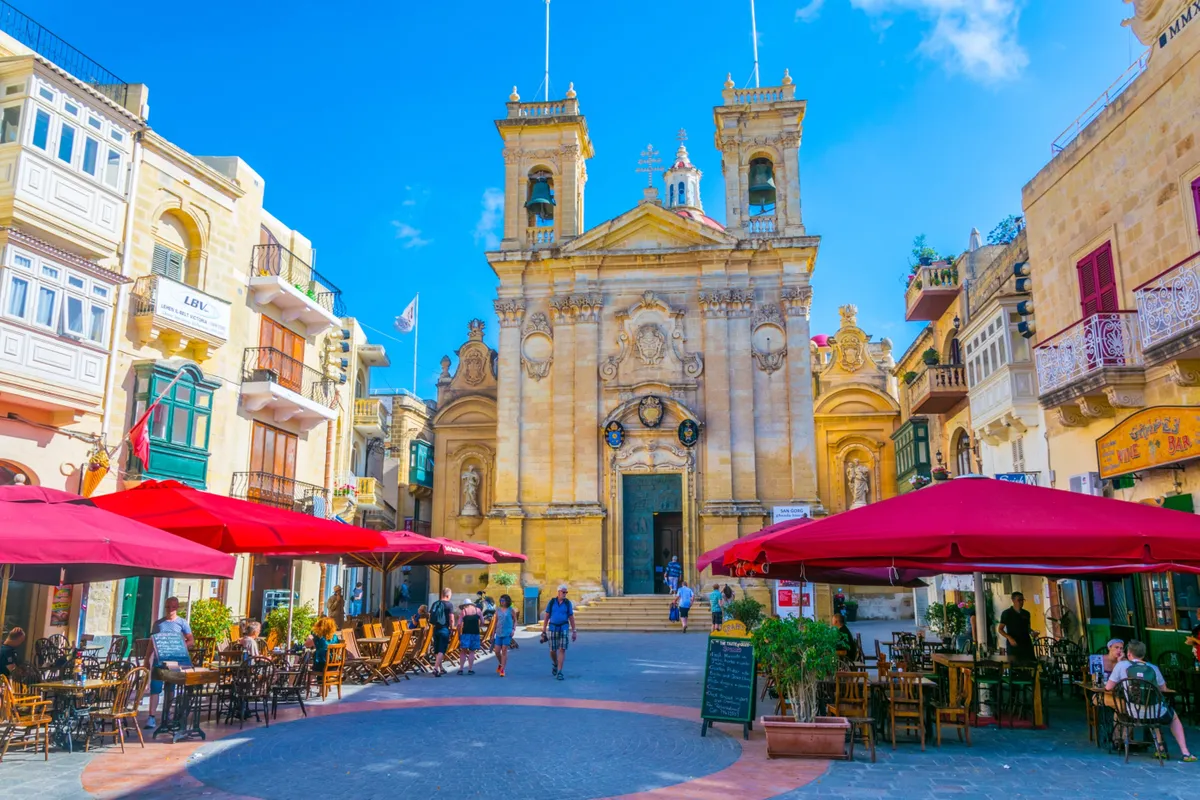 If you are looking to relocate and are considering moving to Gozo- lucky you! The island is unparalleled in its beauty and charm, and it offers all the amenities you need, packaged up with a hefty dose of that sought after, quintessentially Mediterranean lifestyle. Whether you are a family looking for a safe, peaceful, and culturally rich place to call home, or a solo buyer in search of a bolthole, Gozo is the perfect location. In this article, we will explore all you need to know about living in Gozo, from costs, what to do, where to go, and the nitty-gritty fiscal details.
Cost of housing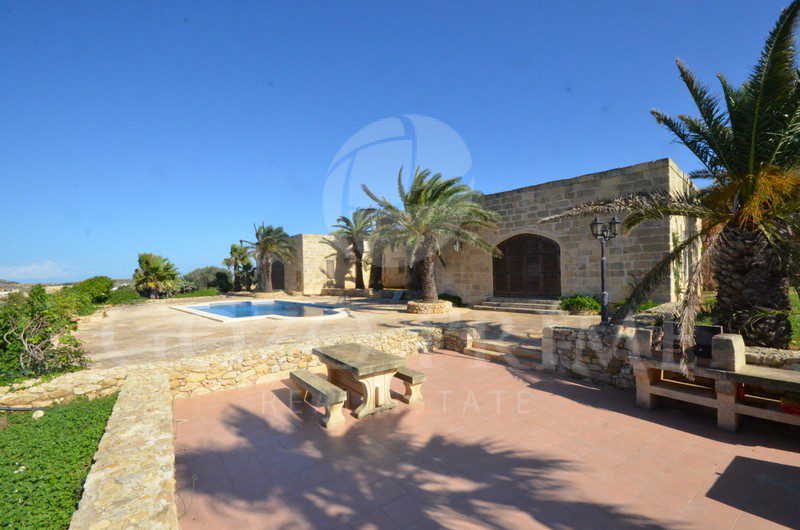 Renting
A significant reason for moving to Gozo is the lower cost of housing. For example, rental prices on the island are considerably lower than in Malta. This lower cost is not due to decreased quality or a lower standard of living. Instead, Gozo is the neighbouring island and therefore a bit further away from the airport and capital city of Valletta. When it comes to renting a property in Gozo, you are looking at between €400 a month for a small apartment anywhere across the island, up to €1000 a month or even more, for a luxury pad in the capital of Rabat.
Of course, these prices can vary depending on the length of lease, property specifications, furnishings and features such as parking, terrace, or even pool. The bigger and more luxurious the property, the higher the price. Remember, you will also pay more for a good location with access to amenities. In Malta the cost is higher, rent in the centre of Malta starts at €600 a month for one bedroom apartment
Buying
Gozo is a fantastic place to live, offering residents the quintessential laid-back lifestyle. When living in Gozo, the price you pay for your home will depend on many variables. Prices start at around €1000 per square metre for properties for sale in towns and villages and increase to €1500 and more in highly desirable urban areas. The price you end up paying will also depend on the finish, including fixtures and fittings, views, locations, and other features like bathrooms, balconies, garages, and outside space.
There are some great bargains to be had throughout the island, but there are also great investment opportunities for those with higher budgets. Simply put, there is something for everyone when it comes to buying property in Gozo.
Cost of living
When living in Gozo, you can enjoy an excellent quality of life with a low cost of living. While life in Gozo is not exactly cheap, it is less than in Malta and many other European cities. Of course, if you are planning to commute to Malta each day or several days a week, you need to factor this into your costs and time. Good to note that now with the introduction of the fast ferry service your commute time will be quicker. Otherwise, you will be pleasantly surprised that many things such as living, dining, and socialising are just that little bit cheaper than on the other island.
Safety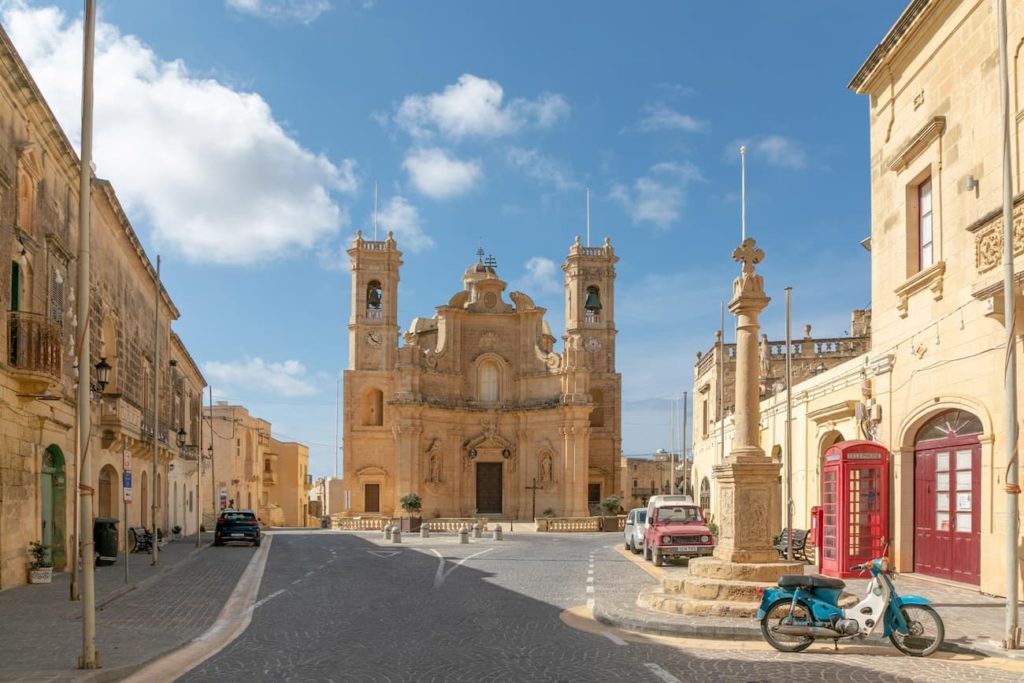 Gozo is an incredibly safe place to live, as is the rest of Malta. If you are thinking of moving to Gozo solo or with your family, your personal security and that of your home can be assured. According to data processed by Numbeo, the level of crime in Gozo is considered to be very low. While risks have increased ever so slightly over the last few years, the chance of being mugged, robbed or assaulted remain negligible. Gozo is a place where the pace of life moves a bit slower, and due to its small size, serious crimes and even petty crime is rare. Of course, you should always keep your wits about you and ensure you take precautions to secure your home and person.
Schools
If you are set on living in Gozo and having a family, you are likely wondering what educational facilities are available. Gozo is home to a network of state schools serving children of all ages and in every locality. State education is free in Malta and is known for its high standard. In addition to schools, there are language schools, private tutors and group lessons, and a wealth of extracurricular activities available to children from 0 to 18. The University of Malta also has a campus on Gozo that provides various graduate and postgraduate courses.
Healthcare
There are various options for those living in Gozo when it comes to healthcare. Each town has its polyclinic, which serves the needs of minor ailments and issues. The Gozo General Hospital also provides accident and emergency care, some operations, and other procedures. In some cases, those requiring specific treatments will be transported to Mater Dei in Malta. There is also a private hospital on the island providing general care, specialist appointments, and even esthetic services. General practitioners can be seen in pharmacies, usually without an appointment, and upon payment of a fee around €15 for a visit. State healthcare is free in Malta and Gozo, but foreign residents must provide their residence permit and a payslip to show social security contributions.
Leisure and socialising
While life moves slower here, there is still plenty to do. Moving to Gozo doesn't have to mean scaling back your social life. There are great shops, including high street and high-end brands, gyms, social clubs, a theatre, a cinema, and plenty of other small cultural events happening throughout the year. You can also enjoy sailing and various watersports, horse riding, cycling, and a wide range of other outdoor activities. If you like the arts, Gozo is served by several fascinating museums focussing on natural history, art, and culture. There are ruins, castles, palaces you can stroll around, and a vibrant ex-pat community. Gozo has everything Malta has and more, just in a smaller, more accessible package.
Food and drink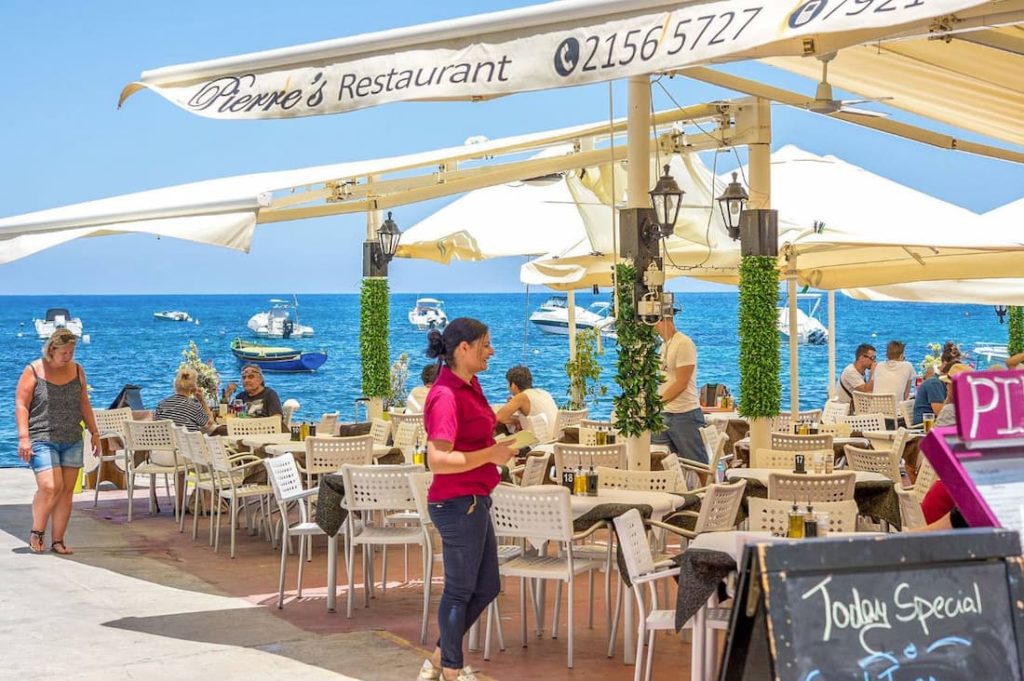 Living in Gozo, you will find no shortage of lovely places to eat and drink. While the island may be small, there are plenty of nice bistros, cafes, bars, restaurants and even kiosks you can visit. Many places also offer home delivery, so if you don't feel like going out, you don't have to. In terms of shopping, there are supermarkets of varying sizes throughout the island, as well as vegetable trucks and shops such as butchers, fish shops, bakeries, and similar. Some shops also offer delivery service, depending on your location and spend. You can get everything you need in Gozo, including some vegan and vegetarian items and foreign products from the UK, Italy, and the rest of Europe.
Utilities
Water and electricity are purchased from one supplier, unlike some European countries where consumers can choose the best deal. Water is often cheaper than in other parts of Europe, but electricity can be pricey. Depending on the size of your home, how many people live there, and your usage, you can expect to pay between €50 and €100 for standard usage per month, going up if you use a lot of AC or have a heated pool. It is important to note that there are two tariffs for electricity, one more expensive than the other. If you are renting, speak to your landlord to ensure you are on the correct residential rate and therefore paying less.
Culture
Malta has a rich culture, and Gozo is no exception. If you are moving to Gozo, you need to know about Carnival every February/March. The event sees thousands of Maltese descend on the island for a week of holidays, parties, and enjoyment. There are parades, festivals and fancy dress parties, including one in the town of Nadur. In addition to this, each village and town has its own Festa dedicated to its own saint. For one week every year, the village will be decorated with coloured flags and musical events, parades, and gatherings will take place over seven days, culminating in lots of fireworks. Malta is also a Catholic country, so you can expect religious holidays to be accompanied by days off work and much celebration.
Getting around
If you are thinking of living in Gozo, one of the first things to understand is that it is a small island. Just 9 miles long and 4.5 miles wide, you can easily walk, run, or cycle from one end to the other. If that sounds a bit too much like hard work, you will find the island served by public buses that run seven days a week from early morning until the evening. There are plenty of taxis available, both minicabs and private vehicles. In addition, many residents and locals drive their own vehicles, but if you live in an urban area, just be mindful of challenges when it comes to parking.
Beaches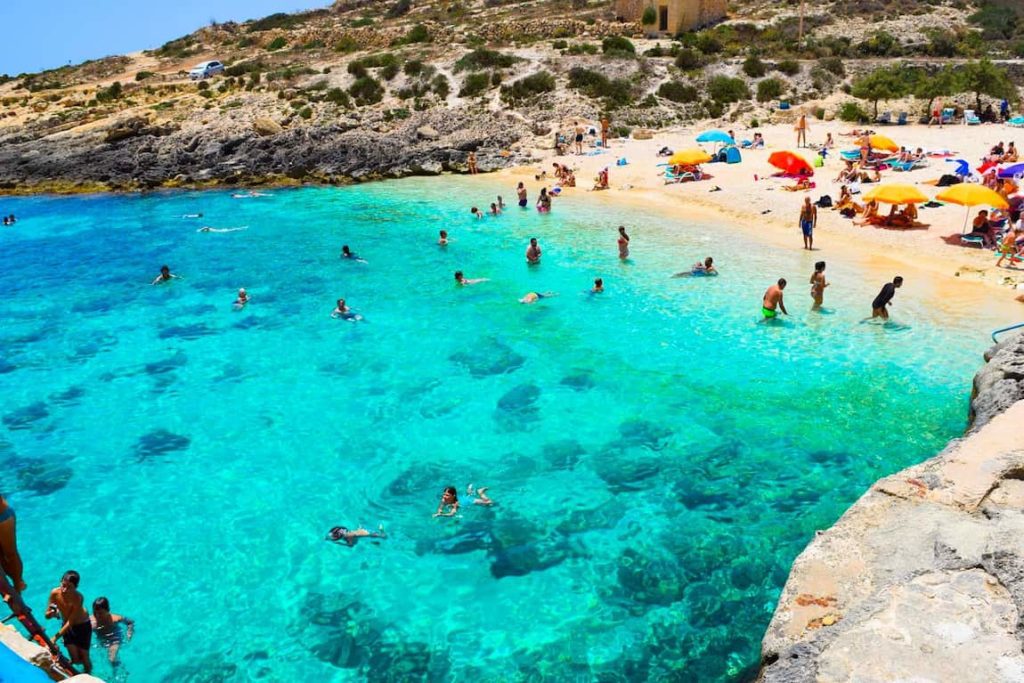 One of the best parts of moving to Gozo is having access to some of the Mediterranean's most beautiful beaches, right on your doorstep. So gorgeous is Gozo's coast that it has been featured in several films, including Mgarr ix-Xini. Other popular beaches include Ramla l-Hamra with its stunning red-toned sand, quiet but picturesque Dahlet Qorrot, the stunning Inland Sea lagoon, secluded Hondoq ir-Rummien, and scenic Wied il-Ghasri. These are just some examples of the magnificent beaches on offer. When visiting Gozo's beaches, you can also enjoy water sports like snorkelling, diving, kayaking, and guided boat trips to notable natural landmarks and caves.
Weather
Gozo has the same climate as Malta- Mediterranean, sunny, warm, dry, and with plenty of sunshine. The winters can feel chilly but short, and temperatures rarely dip below 10 degrees. The summer lasts from May to October, and you can enjoy beaches, swimming, and sunbathing throughout this time. Some showers characterise autumn and spring, but you can still expect more sunshine hours than almost anywhere else in the region. July and August can be particularly hot, reaching 40 degrees with high humidity. This means it is sensible to ensure your home has air conditioning so you can cool off after the beach!
Fiscal matters
Malta's income tax rate varies between 0% and 35%, depending on how much you earn and other criteria. If you start a business in Malta or Gozo, your revenue is taxed at a flare rate of 35%, but you can benefit from a full imputation system. This sees, through the distribution of dividends, the payable tax rate fall as low as 5% depending on your unique circumstances. This makes both islands an extremely attractive place for entrepreneurs of various kinds.
EU and Non-EU citizens
If you are looking at living in Gozo, you need to be aware of specific rules. For example, if you are a non-EU citizen, you need a permit to buy immovable property. Similarly, EU citizens or Maltese citizens that haven't lived in Malta for the last five years, who are buying a second home, also need a permit. EU citizens who are purchasing a primary residence do not need a permit. Likewise, permits are not required if purchasing in special designated areas or if the EU citizen has resided in Malta for over five years. Special designated areas in Gozo include Fort Chambray, Kempinski Residences, and Vista Point. It is also worth noting if you purchase property in a special designated area as a foreigner, you can rent it out. This is not possible if purchasing elsewhere in Malta or Gozo.