July 31, 2021
A Step by Step Guide to Buying Property in Gozo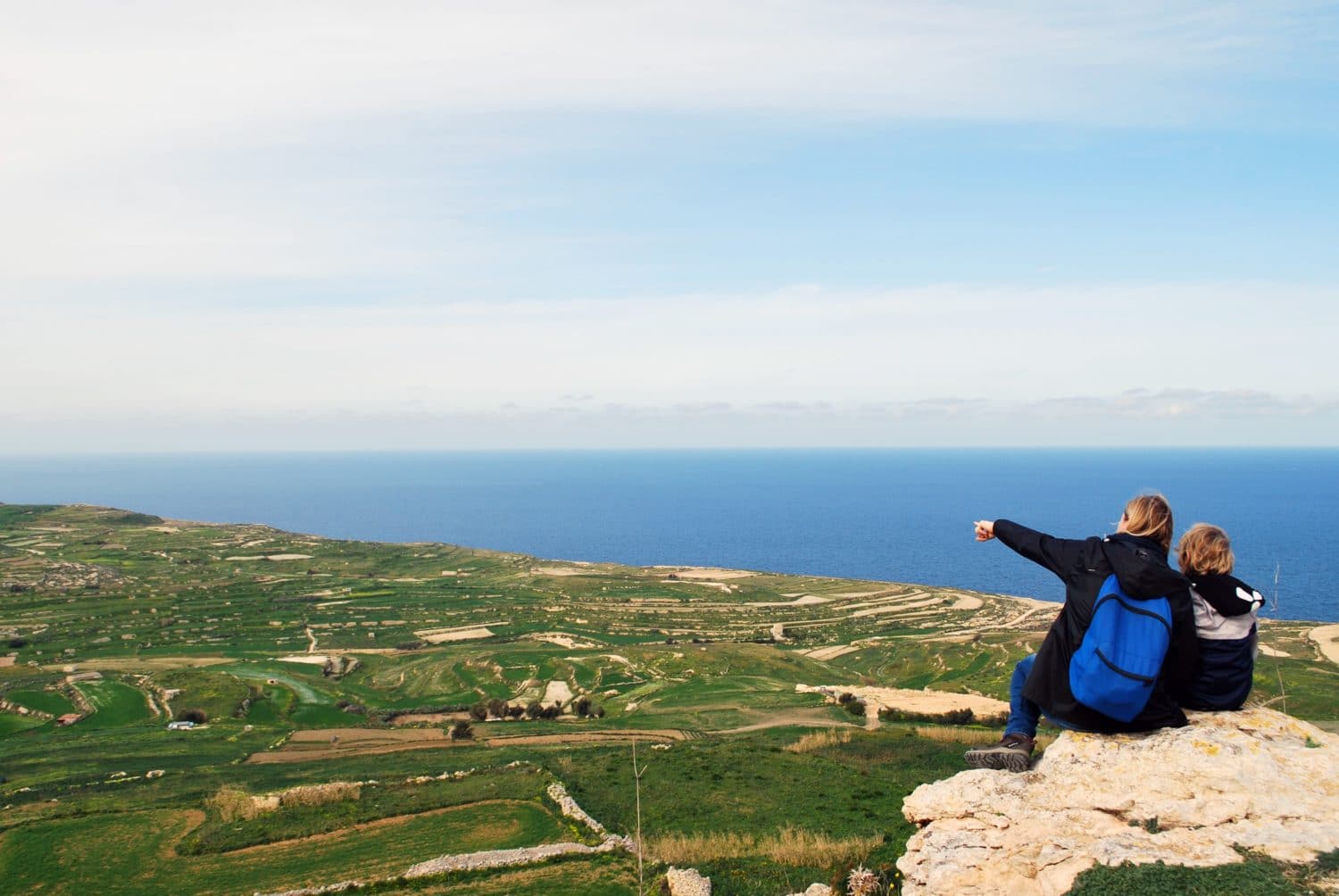 For most of us, buying a house or a flat is the most important financial transaction that we will ever get involved with.
It can be a complicated business but our expert team at Gozo Prime can help to guide you through the process.
That process includes finding the right property, arranging a survey and the finance, and making a formal offer to buy.
Why buy a house in Gozo?
Gozo is one of the smallest islands of the Mediterranean but it certainly packs a lot in.
Among the highlights are attractive countryside walks, glorious sandy beaches like Ramla Bay, traditional farmhouses in a warm golden stone, smart new developments, a luxury yacht marina at Mgarr Harbour and plenty of history dating back further than you can imagine.
Gozo may be small but it boasts a huge range of different types of property for sale, from 'houses of character' to traditional farmhouses and modern luxury apartments.
You could buy a townhouse in the capital Victoria or a smart seaside flat in the coastal village of Marsalforn where the catch still arrives on the quayside every morning. Or maybe quieter villages such as Ghasri or Zebbug would be more to your taste?
Gozo also has some exceptional new developments in Victoria, San Lawrenz, Qala and Xaghra.
Buyers are sometimes full of apprehension but there's really nothing to worry about.
To make it easier, our experts have put together a list of 10 things you need to know about buying a house in Gozo.
Step 1: Get a good Gozo estate agent
Before you do anything else, you need to engage the services of an experienced real estate agency. They will act for you in all matters relating to your house purchase in Gozo. At Gozo Prime, we pride ourselves on having an exceptional knowledge of Gozo. All our staff are highly trained and passionate about their local areas, offering you the best advice possible.
Step 2: Sort your finances
Finding the home loan that's right for you may seem like a daunting challenge, but at Gozo Prime it couldn't be simpler. We are committed to helping find the best mortgage product for you and have great relationships with all the major high street banks in Malta and Gozo.
We also assist you in setting up meetings with the bank of your choice. It's also a good idea to shop around for a lender. Every bank is different and offers different home loan deals and different terms for deposits, interest rates and arrangement fees.
Step 3 : Find the right property
You can find properties advertised in newspapers, real estate agents, through For Sale signs and on the internet. Newly-built properties in Gozo are often advertised directly by the builder or the real estate agent acting for the builder.
Ask yourself: What are my priorities? Number of bedrooms, special facilities, transport, schools, area, neighbourhood type?
Step 4: Viewings
Some vendors show their own houses, although for higher-value properties and estates, the real estate agent will organise and conduct viewings, and assist you until you find the property that is right for you.
Step 5: Negotiation
We will carry out negotiations on your behalf to obtain the best possible market price and payment terms. Our head office in Victoria will also assist in organising the preliminary agreement, more commonly known as the 'Konvenju' with a Notary Public.
The Notary carries out the necessary searches to verify legal title and to make sure there are no outstanding debts on the property.
Step 6: Konvenju
The 'Konvenju' is an agreement binding both the purchaser and the vendor to conclude the transaction within an established date, subject to a set of conditions. On signing of the 'Konvenju' you will be required to pay 1% provisional stamp duty as part payment of the full 5% which the balance is due on signing of the final deed and an agreed deposit which is generally 10% in such circumstances.
Step 7: Check the documents
Your estate agent will check the documents of ownership and report to you on the description of the property, any rights relating to it and any conditions that will have to be observed by any owner. These conditions could include: parking restrictions, rules about where rubbish and bins are to be put, restrictions on the height of walls, fences and hedges, rules about upkeep of private roads or parking areas, obligations to pay common repair costs, an obligation to pay a management fee for repairs and maintenance. Your legal documents can be in either English or Maltese.
Step 8: Final Deed
Once all the above has been completed by all parties concerned a date is set for the actual signing of the Final Deed. The venue of the signing will be held at the local banks legal offices in the case that one may be obtaining finance or at the office of the Notary Public. The final deed is read and agreed upon and the balances due paid accordingly.
Step 9: Settlement
On the date of entry that is agreed in the contract, you will pay the whole of the purchase price in exchange for the keys to the property. This is known as 'settlement'. In Gozo, most properties are freehold, so when you buy a house it's yours in perpetuity. You will now take ownership of your property. The keys will be handed over and you are ready to move into your new home!
Step 10: Enjoy your new home
Our experienced property team at Gozo Prime can generally deal with everything from the start of the transaction to the moment when you move into your new home.
So, if you are thinking of buying a house or a flat in Zebbug, Xewkija, Marsalforn, Xlendi, Zebbug, Qala, Nadur, Sannat, Munxar or Victoria, the best advice is to contact your Gozo estate agent before you do anything else.
Important things to keep in mind
Conditions for Buying Property in Malta
We recommend that you hire a local architect to inspect the property before signing the promise of sale.
EU and Non EU Residents
Non residents can buy property in Malta and Gozo are subject to obtaining an Acquisition of Immovable Property permit in Malta if necessary.
A permit is not needed to buy properties in Special Designated Areas and, in the case of EU citizens who :
Have been resident in Malta for at least five continuous years
Intend to buy a property which is to serve as their primary residence; or
Who intend to buy a property as an investment
Where one of the spouses is an EU citizen and the other spouse is a non-EU citizen, both can benefit from the exemption outlined above and acquire property without the necessity of obtaining an AIP permit, provided the acquisition is being made to serve as their primary residence.
Where the purchase requires an AIP permit, the property must satisfy a certain minimum value which changes periodically and which currently stands as follows: €136,972 for apartments and €236,582 for villas, townhouses and other properties. These values are subject to revision annually. The property purchased has to be used solely as a residence by the applicant and his family.
The above-mentioned individuals may only own one property in Malta and Gozo, except in special designated areas where one may buy more than one property. EU citizens who have lived in Malta continuously for at least five years at any time preceding the date of acquisition, may freely acquire more than one immovable property without the necessity of obtaining a permit.
EU citizens, who have not resided in Malta or Gozo for at least five years, but have the intention of taking up residence in Malta or Gozo, do not need a permit.
Special Designated Areas
Owners of properties in SDAs enjoy special privileges and do not need to follow the rules that bind foreign property buyers in other areas of the Maltese Islands.
Anyone can buy property in Malta or Gozo within special designated areas, without restrictions or permits. Buying property in an SDA allows a buyer to enjoy the same rights as a Maltese national, whether they are EU citizens or not.
There is also no need to sign up and pay for an AIP, which would be a necessary step if purchasing a property outside an SDA.
There are no limits on the number of properties a buyer can purchase and once acquired the owner can also rent the property without restrictions.
These areas are extremely popular with international investors as well as the Maltese.
SDAs usually offer a car-free environment with beautiful communal areas and landscaped gardens, whilst being close to some of Malta's best entertainment destinations, with world-class amenities and accessibility to luxurious facilities.
Most of these developments offer 24/7 security surveillance, 'residents only' swimming pools, fitness clubs and excellent underlying parking facilities.
The current special designated areas are:
Portomaso Development, St. Julian's, Malta
Portomaso Extension I, St Julian's, Malta
Cottonera Development, Cottonera, Malta
Manoel Island / Tigne Point, Tigne/ Gzira, Malta
Tas-Sellum Residence, Mellieha, Malta
Madliena Village Complex, Malta
Smartcity, Malta
Fort Cambridge, Tignè, Malta
Ta' Monita Residence, Marsascala, Malta
Pender Place and Mercury House, Malta
Metropolis Plaza, Gzira, Malta
Fort Chambray, Ghajnsielem, Gozo
Kempinski Residences, San Lawrenz, Gozo
Pender Place and Mercury House Extensions I, II, III, IV and V, Malta
Vista Point, Marsalforn, Gozo
Quad Business Towers, Mrieħel
Southridge, Mellieħa
Mistra Heights
Expenses
Expenses related to the purchase of a property include:
Stamp duty – First-time buyers are exempt from paying the stamp duty on the first €200,000 of the property value. 1.5% applies thereafter. Second home buyers pay 1.5% on the full purchase price.
1% to 3% notarial fee (approximate)
€600 searches and registration fees (approximate)
€233 AIP permit fee (where applicable)
These costs are the liability of the purchaser, whilst agency fees are borne by the vendor.
NotaryFees
Notarial fees depend on whether you are taking a home loan and if the property you are buying falls within a registration area as specified by law. As an indication, notarial fees are usually between 1.5% and 2% of the contract price. Such fees will not include the property final searches and registrations and any other legal documents
Property tax in Malta and Gozo
There are no land taxes, no municipal taxes , no council taxes and no property taxes except for the one time stamp duty. Tax on Rental income is a flat 15%.
First Time Buyers' Scheme
If you are buying your first property which is intended for your sole ordinary residence you are eligible for the exemption from duty on the first €200,000 of the value of the property. Only those acquiring their first property and which is intended for their sole ordinary residence are eligible. No other property should have ever been bought before.
Make your next move with Gozo Prime
With a range of beautiful homes across Gozo, our experts at Gozo Prime will help you find the perfect property for your next move.
Buying with an agent you can trust can make all the difference to simplifying what can be a complicated process.
Our team can offer you a professional and personal service at every step of the journey.
Whether you're a first-time buyer, looking for a family home, or an investment property, we will work hard to understand your full requirements and provide help and guidance specific to your personal needs.
Even if you can't find the property you're looking for right now, talk to one of our experts today as some properties are not marketed online and we may be able to introduce you to properties yet to list for sale.